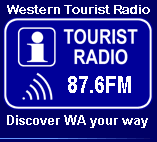 Cape Artists' Annual Summer Exhibition 2018 will be held at the Yallingup Hall this January.
Opening on Friday, January 5th from 6pm - 8pm
The Exhibition will be open daily, 10am – 5pm, from Saturday 6th January and closing on Sunday 14th January at 4pm.
Visitors are very welcome to attend the opening, enjoy the art and a delicious supper.
The Festival of Busselton is held every January throughout the Shire of Busselton. Events range from outdoor cinemas, a log chop, children's treasure hunt and chalk art competition, a Young Ambassador competition, street parade, sand castle competition, a fishing clinic and many more community events, almost all of which are free or request just a gold coin donation. Our most popular event is Petticoat Lane when Busselton's CBD is closed for the evening and up to 8000 people scan the 200 stalls for bargains or food. The 48th Festival of Busselton is being held from January 13 to 21, 2012, but Busselton in January is one big festival, with over 150 community and other events held throughout the month, so come along and join in the fun.
Farmer's Markets The Real Fresh Food People
West Australian Regional Shows