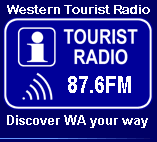 Farmer's Markets The Real Fresh Food People
Gentlemen Incorporated 24th Feb to 11th Mar 2017 Marloo Theatre Darlington
by Deborah Mulhall
Damien runs a self-styled escort business for professional women. A Uni friend, Marcus, turns up and agrees to help Damian with his busy schedule. Marcus's mother then becomes involved and his girlfriend, Isabella, becomes dissatisfied with their relationship. Then Damien realises he rather likes Marcus's mother. Then Isabella's boss needs an escort and Marcus is the only one available … and it just gets worse!
Nannup Music Festival Nannup prides itself on being an affordable family festival – a safe and happy place to immerse in some awesome music and activities. Tickets and camping are now on sale – worth securing now and planning a great weekend away.
West Australian Regional Shows