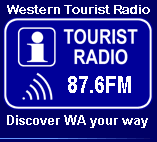 Western Australia  Golf Resorts and Public Golf Courses
Golf Tourism WA World class courses, superb weather, and breathtaking scenery make Western Australia the region's foremost golfing destination. Perhaps one of the world's most unusual golf courses is the Nullarbor Links - The World's Longest Golf Course. The Nullarbor Links concept is unique. The 18-hole par 72 golf course will span 1,365 kilometers with one hole in each participating town or roadhouse along the Eyre Highway, from Kalgoorlie in Western Australia to Ceduna in South Australia. Each hole will include a green and tee and somewhat rugged outback-style natural terrain fairway. The course would provide a quintessential Australian experience and a much-needed activity/attraction for travelers along the renowned desolate highway.

Golf Resorts and Accommodation
Bunbury

The Sanctuary Golf Resort 4 1/2 star apartment style accommodations surround a freeform Resort Pool & Heated Spa. 18 holes of internationally appealing fairways, greens, water hazards & bunkers test your skills in every way. Tennis Courts, Well Stocked Proshop, Conferencing, Weddings, Bar & Restaurant, all provide excitement and opportunity at this very unique Resort. As a Gateway to the South West the Sanctuary Golf Resort provides the perfect starting point to a journey of unlimited indulgent pleasures.

Secret Harbour
Golfers Retreat Bed & Breakfast
Swan Valley

The Vines Resort Country Club in the Swan Valley features a Novotel Hotel and Condominiums offering a selection of spacious and well appointed rooms, restaurants, bars and a range of in house conference and guest facilities.
Public Golf Courses
Golf General Interest sites.
TourFit Golf Custom club making and repairs
Hole In One Register Australian edition
Free golf instructions and tips Professional golf instruction free golf swing tips, driving, golf clubs, Golf training, golf equipment, golf Apparel, golf fitness and golf improvement eBooks, Videos lots of other golf information and services
If you wish to list your business or community group on this website please see our Link Policy