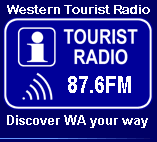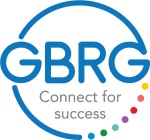 Busselton Products & Services
Busselton Home
> Places to stay : Things to Do: Places to Eat
While staying in Busselton you can also enjoy the Products & Services of Busselton and Margaret River , the Wineries of the Margaret River Wine Region and the scenic hinterland towns of Nannup, Bridgetown, Balingup & Donnybrook.
The Busselton Chamber of Commerce & Industry was formed in December 1937 and today is a pro-active, ethical, dynamic and highly visible organisation dedicated to supporting local businesses and working with the whole community to develop the economic growth in our fast growing region.
Geographe Businesses Referral Group Our mission is to encourage entrepreneurial business people in our group to share qualified business referrals. We maintain a standard of high integrity, trust & professionalism whilst having a good time together.
Battery All Types is a local family owned business that has been established in Bunbury since 2003 and Busselton since 2009. We currently employ 7 local people with local knowledge of the area. Our team takes pride in customer service and reliable quality products at realistic competitive prices.
Karen Crutchlow -The Holistic Health Coach Through understanding my client's unique health and lived experience, I work in partnership to support and guide them and facilitate mindset and behavioural changes. This contributes to managing and reducing the impact of many lifestyle related health conditions.
Loop2 Digital your full-service digital marketing agency.
Welcome to a new way to look at your digital marketing for your business. We have a unique integrated approach that will get you in front of more customers and help smash your business goals. Let's work together.
South West Property Settlements Providing a diverse range of Settlement & Property Transfer Services throughout Western Australia, complete with independent professional advice and the highest standards of personal attention. If you have a need for Conveyancing Services products or services, you will know that experience and product knowledge are vital. When it comes to Residential, Commercial, Industrial, Vacant Land, Subdivisions, Strata Plans, Family Transfers, Change of Name & Deceased Estates we'll have you Settled for all your South West Property Settlements.
Holistic Health Practitioner Network Holistic refers the theory that parts of a whole are all interconnected, such that they cannot exist independently of the whole, or cannot be understood without reference to the whole, which is thus regarded as greater than the sum of its parts. In regards to medicine, when being treated holistically, the whole person is taken into account, including social, mental and spiritual factors, rather than just the symptoms of disease.
Margaret River Grass Trees Mike Johnson has a passion for these Great Granddaddies of the Bush. He is helping them to find a much deserved place in the urban landscape by rescuing them from the path of the bulldozer and also expertly propagating them at his nursery in Busselton, W.A. where he has the greatest and biggest variety of stock anywhere in the world. Some of these Grasstrees were 'born' before Captain Cook's dad. Introduce an element of prehistoric drama to your landscape.
Boxed Indulgence specialises in gourmet hampers utilising products sourced from our beautiful South West Region and the greater Western Australian area. The South West is a leader in producing quality wine and food products, of which I am honoured to showcase in the gift hampers I provide to my customers.
Upland Consulting Is your board as effective as it should be? Is it really clear about its role? Or does it flounder, get lost down in the weeds, waste time second-guessing management, bog down in unproductive conflict? I'm Iain Massey - The Board Bloke ™. I help boards of directors work better. I help companies (nonprofits, too) that need more from their board. And I help small businesses get the benefits of good board work without the costs.
Breath Connection Based in Busselton and also offering courses of Breath retraining by the Buteyko Institute Method™ in Perth, Bunbury, Dunsborough and Margaret River. Effective for snoring, sleep apnoea and insomnia, asthma, sinusitis, allergies and other breathing difficulties, panic, anxiety and stress and many other conditions you mightn't associate with breathing.
Starlight Wellness Centre we have undergone extensive research in an attempt to shed light on the "white elephants" the hidden hazards that undermine health. Increasingly people are derailed by illness or disease and don't achieve their dreams or reach their full potential. We're constantly confronted by people afflicted by obscure medical condition looking for a cure. ... and why wouldn't we all want peace of mind, a healthy body and a joyful soul.
Niche Agribusiness Consulting provides support and services to agribusinesses in the Asia Pacific region. We focus on emerging agribusiness sectors and their connection with major markets such as China, India, North and South East Asia.
Busselton & South West Rent a Car We are the first to offer a whole new car hire experience, offering delivery and pick up throughout the South West. Whether you are at Home, Work or Play we can deliver a vehicle to you, 7 days a week from 6am to 6pm, booked either via our website or by phone, making us the most convenient car rental business yet. We offer the cheapest automotive rental deals in Busselton, just compare our prices to other car hire rental companies.
Everyone loves going on holiday, but the preparation before you go can often be quite stressful - not to mention the decision of where your beloved dog(s) will be safe and sound until you return.
We understand that there is also a lot of stress involved for your dog(s), not just before you leave but the whole time you're away.
At Ticketyboo Boarding Kennels, we put your dog(s) first from before they even arrive.
On The Spot Productions

Alpine Window Cleaning Services

for that perfect view Business & Residential
The Floss Girls Need something extra for your next event? The Floss Girls can Help
Cape Financial Services Our aim is to build long-term partnerships with our clients and assist them in building, protecting and managing their wealth and lifestyle for them and their families. So, whether you are approaching retirement, starting a business, changing careers or moving from two incomes to one, we can help you.
Stocker Preston Real Estate The Southwest Specialist
Fighting Fit Health and Motivation create an healthy, happy and energetic nation through knowledge and motivation resulting in the enhancement of peoples' personal, social, home, work and recreational lives.
Jigsaw Signs & Print When you bring .... Quality, Innovation, Results and Affordability together you're guaranteed to stand out from the crowd.
Sir Digsalot garden and property maintenance and more
Hopscotch 4 Kids

Catering for stylish kids...We offer the latest fashion in clothing, accessories, toys and gifts for newborns to 12 years from our shop at 26 Fig Tree Lane in Busselton
Love a Lolly Cos everyone loves a lolly.
Total Loans is a leading mortgage broker based in WA with a national network of affiliates. We provide a one-stop shop service offering finance solutions for residential, personal, vehicle, leasing and commercial needs, along with Property and life insurance.
HR Solutions Link People Careers , Solutions
Apex Computers Knowledge Experience Integrity
Busselton Community Bank
Busselton Freight Services
Busselton Business Success has extensive experience in owning and operating businesses as well as coaching. We can help you to run your business as you wish to have it run to put you back in control. The lifestyle choices are yours again.
Brad Scott Electrics was established in 1996 and has been servicing the south west in all domestic, commercial and farming electrical needs ever since.